A new wall design is an exciting thing once you try something more modern and creative materials. For example, very noble and high-quality looks stone veneer. The wafer-thin slabs of stone offer the elegant surface like a real stone wall made of solid rock, but they are very easy to work with and don't weigh that much at all. Even the amateur craftsman will achieve success with the trendy stone veneers with simple means.
Stones as a noble ambience
Natural stone has always been a very expensive and elaborate choice of material for renovation. People love the fine grains and play of colors of the stones, rave about the uniquely beautiful surfaces that reflect the light so attractively, but the cost of renovating with natural stone is often prohibitive for ordinary consumers. Now you can easily apply the chic stone surface yourself and create a modern kitchen wall or a magical bathroom. Stone veneer is the alternative solution for all people who would like to have a stone surface in their home. There are not only different designs of stone designs, you can attach the elements to the wall or floor with a simple gluing method, which is feasible even for less handy people. The elements can be cut to any size and can be processed in different sizes, with or without joints. A special adhesive is required, but some hobby craftsmen have simply replaced it with silicone. Whether this makes sense should be checked during a consultation in the building trade.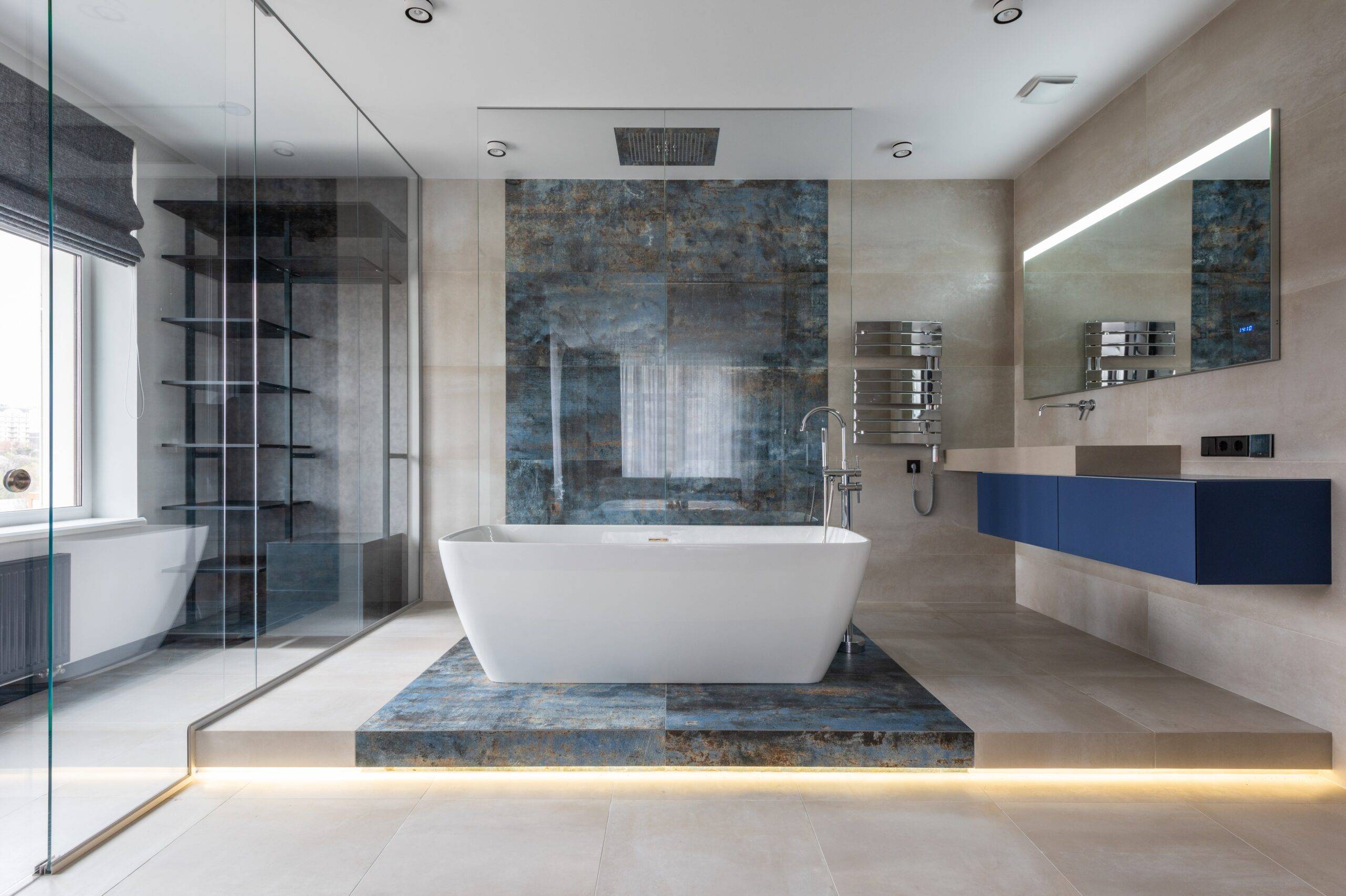 Whole wall surfaces made of stone or only stylish niches
You can use the stone veneer as a decor for the whole wall surface or use it only in accents. A niche, a narrow side in the hallway or the area between the kitchen cabinets and wall cabinets can be covered with the veneer. The action also does not take long, you can easily do the remodeling in one day. It does not even need to be glued to a flat surface, because the structure of stone veneer panels also allows deviations from the plane. So, it is a material that is especially suitable for uneven old walls that you want to really spice up again. In a short time and without much effort, you can transform the old apartment into a stylish domicile.
At the same time, the prices for the components are not too pricey. One can afford a wall already for less than 200 euros. Who compares a good wallpaper with the price, lies more expensive, but the stone veneers hold also substantially longer their beautiful color and can be sealed with an impregnation solution. This sealing must be repeated after 7 years. So the life of the veneers is at least 10 years. You can get that out for a simple renovation of the wall: A stylish wall solution that is impressive and practical. With this renovation of walls you will enhance the apartment and create a chic ambience.
Image copyright: imagedesigner784 – Adobe Stock